Council For Cleaner Chinatown, led by Chinatown real estate developer Bill Lam of Longines Realty and Chris Kui of Asian Americans For Equality, in 2001 attempted to form a Business Improvement District.
The map they originally submitted is shown below. The middle diagram shows the EXPANSION of the original BID map. finally the last diagram is the official Chinatown Partnership Map of 2010, which has recently been amended to address neighborhood opposition from SoHo.
Council For Cleaner Chinatown, Bill Lam and Chris Kui submitted this map in 2001 to Community Board 3.
Diagram showing the drastic EXPANSION of the BID borders since 2001 by CPLDC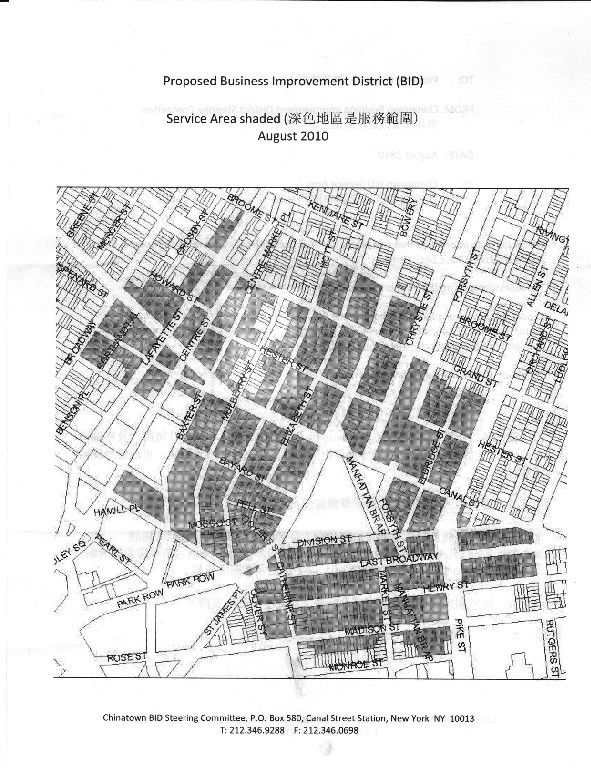 The official CPLDC map from august  2010