The Chinatown Partnership L.D.C. and Rebuild Chinatown have called for "Time of day street closures" for many many years, despite the objections from Chinatown businesses. It seems the ONLY people who are advocates for closing streets in Chinatown is The CPLDC, and R.C.I.
Street closures remove on-street parking, and severely obstructs deliveries, both of which cause decrease in business.
DowntownExpress.com  "
David J. Louie, chairperson of the board, outlined several immediate plans of the LDC, including a Night Market - a popular concept in China and Singapore - that would benefit local merchants." Feb. 11 2005
THE CHINATOWN PARTNERSHIP LDC WANTS TO CLOSE STREETS IN CHINATOWN PERIODICALLY , VOTE "NO" To The Chinaotwn BID.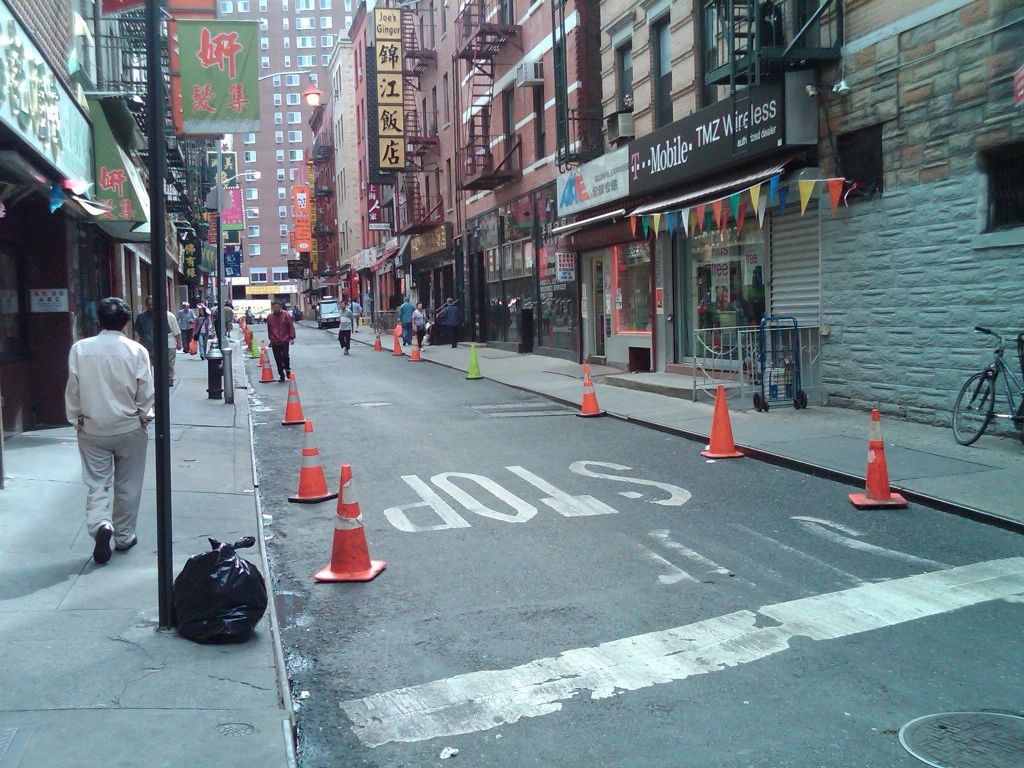 Pell Street and Doyers Streets are targeted for "time of day" street closures.